---
Houston Home Theater Installation, Systems | Commercial Audio Video, Home Security Company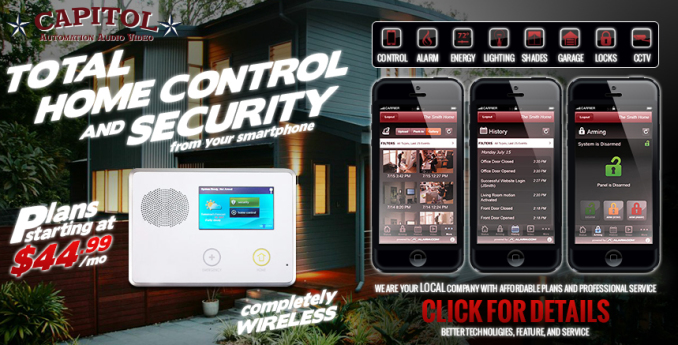 ---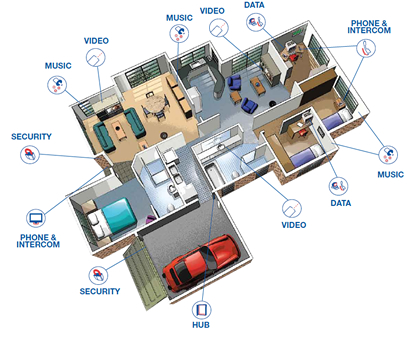 Home Automation & Smart Homes
We specialize in the latest Home Control, Smart Homes, and Home Entertainment Systems available to make your life easier in the Greater Houston Area. Our robust systems integrate into your new construction or existing home. Imagine Audio/Video, Home Theater, Lighting, Smart Security, Shading Solutions, HVAC, Sprinklers, Gate, Swimming Pool, and more controlled from one device! Select the blue link to learn more about Wirelessly, from your Tablet or Smart Phone, Monitor, Control, and Automate your Home Lighting, HVAC, and Audio/Video
Some of our Houston Home Theater & Audio Video brands:
Spring and Summer are great times to show off your new Outdoor A/V System on your Patio!
---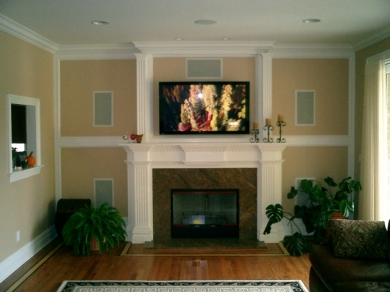 Home Theater, Audio Video & Houston Media Rooms, aka Movie Rooms/Home Cinema

Here in Houston, we will offer you the one on one approach you need and concern ourselves with your specific goals or needs. We specialize in Home Automation, Home Theater, Distributed Whole House Audio/Video, and more.
We offer personal design solutions to integrate technology into your lifestyle. Integrating many different brands, systems, and technologies into a cohesive unit is a skill that some lack in our field, but it is a common practice to us. We are a full time Home Theater Contractor, Audio/Video Contractor, and Home Automation & Security Contractor serving Greater Houston. That is what we do, every day, all year long.
We recognize that many of our clients, just want it handled. They want it simplified, understandable, and they NEED it to work, always. We take this to heart when we design systems. Instead of going off into the world of unproven systems, we stick to the best new technologies, and are constantly testing other systems in our Houston office/warehouse facility. We know you want a Home Theater, Automation, and Security System that just flat-out works, all the time. We've been doing this for over 7 years and have earned over 3,000 clients, and are proud to say that we absolutely know the ropes of home and business technologies in Houston.

As big box electronics businesses have shut down and suffered, we continue to offer a custom 1 on 1 approach to a families' home system needs. Whether it be a built out Home Media Room with custom cabinetry & woodwork, home automation need, surround sound system, outdoor TV and speakers installation, home stereo or audio setup, service to an existing system that is acting up, or anything in between, we can help.
Thinking about a dedicated room with electronics just for a "get-a-way" in the home? These rooms are perfect for watching movies, getting on Skype with a loved one, watching sports, listening to your favorite music without interruption, etc. Even if your just a Movie buff, your Houston Movie Room can still function as a relaxing, fun, and meditative atmosphere, all in one. Some people like the idea of having their own in Home Cinema, with posters, pop-corn machine and all. Use your imagination, and we'll help guide you through the process.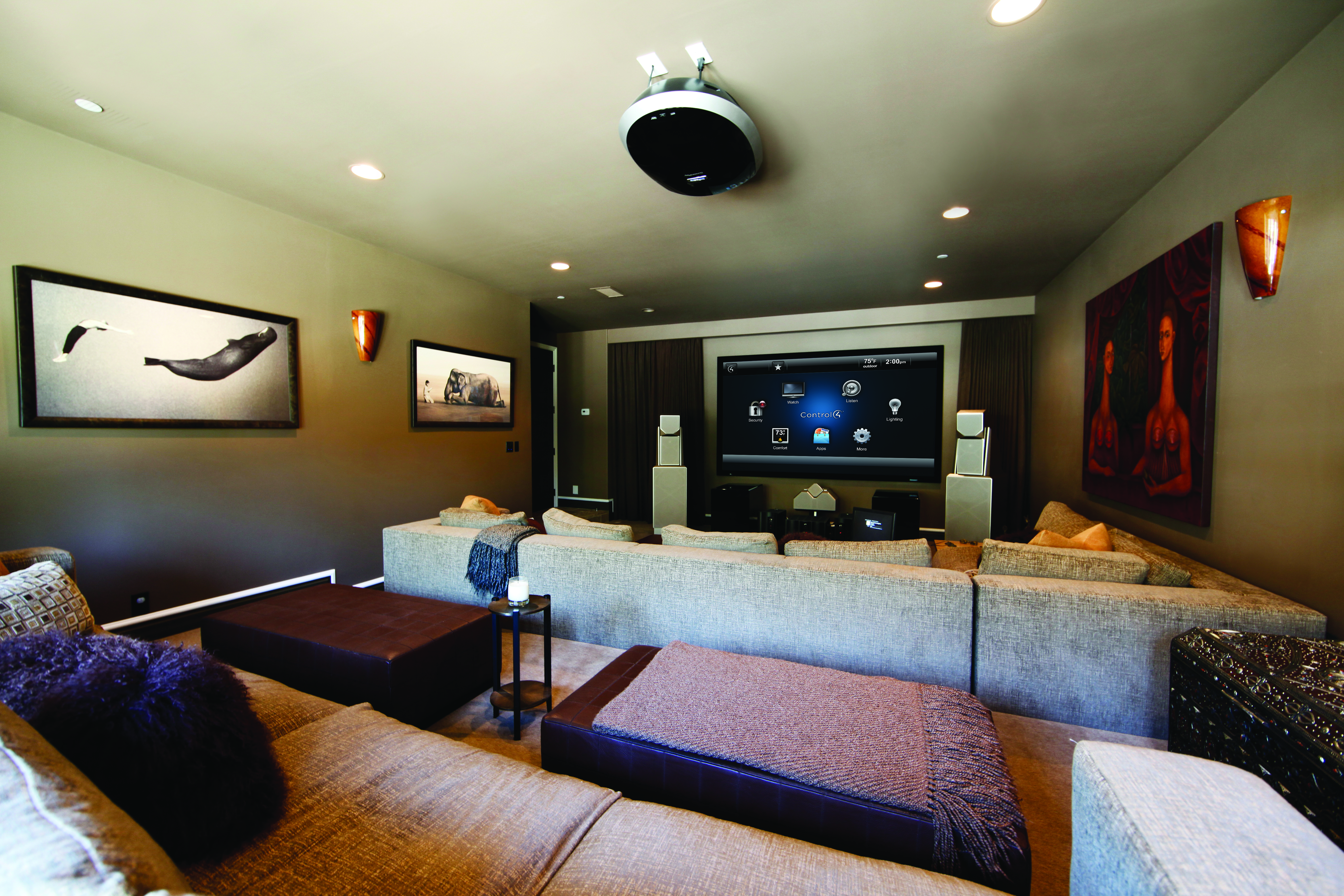 When considering a Home Media Room with new gadgets and equipment, it is pertinent to be properly educated. On your own, its difficult to sift through all of the latest and greatest TV's, receivers, amplifiers, sub-woofers, devices, speakers, cables, etc. We know it can be a headache. Also, a lot can be said to the tune that quality professional and custom brands will often times over-achieve well marketed brands that you see at the large retail chains, some come with lifetime warranties, and last longer too!
We offer a high quality custom speaker brand that carries a lifetime warranty, and holds great online reviews as well. We certainly offer the best of the best top notch custom electronics equipment, but we feel like often times a mid-grade option is best suited for our clients. It really depends on your goals.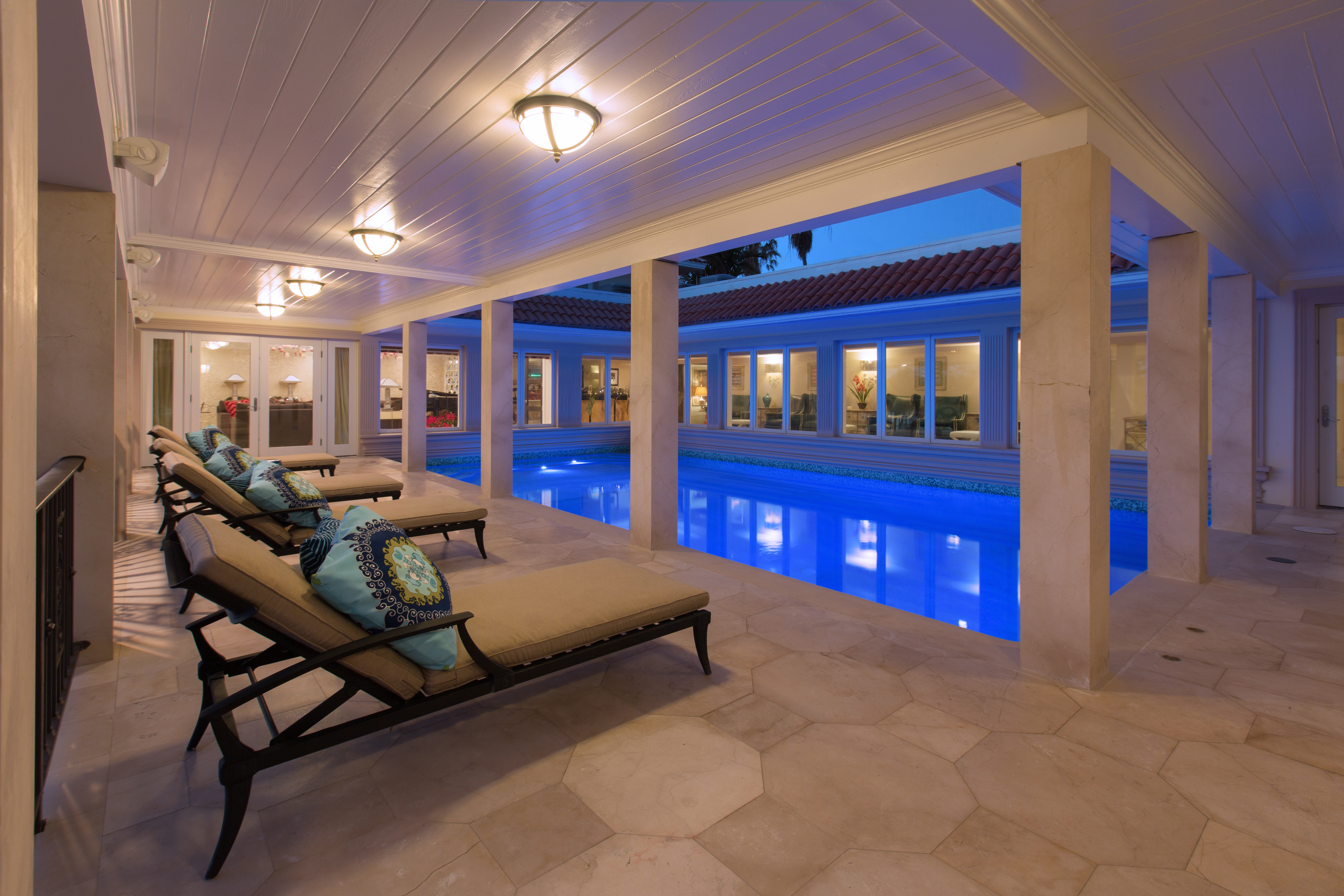 We have manufacturer direct access on many brands, and do not carry the overhead of a retail showroom. There are many affordable custom brands and products that we offer, and in our opinion, they perform just as well as (if not better than) the products you may be spending three times as much (or more) on at stores.
In our opinion, unless you are an "Audiophile", you do not need to spend a fortune, but you still need to stick to quality. We focus on meeting your personal budget and needs by value engineering every project to make sure there are no extras if you don't feel like you need them! We have developed a keen ear for what we feel are the best brands and equipment per different budget ranges. We'll pass our knowledge and recommendations on to you so that we can help create the best fit for your system.
We make sure to consult with our clients on the design, layout, and installation process and cover all of the bases, initially.
We know that you probably have many questions, and that is okay and just standard! We offer system design and installation solutions all over Houston including : Katy, Cypress,Tomball, Spring, The Woodlands, Conroe, Atascocita, Humble, Bellaire, Memorial, League City, Pearland, Missouri City, Sugar Land, Friendswood,Montgomery, Brenham, Galveston, Richmond/Rosenberg and further!
---
Houston Home Theater Systems, Installation | Houston Audio Video Company
Contact Capitol A/V for High end home theater systems & Movie Rooms. Houston home theater store packages, setup, design, seating, furniture. Home Cinema, Media Rooms and Home theater installation Houston TX audio video