What Are The Best Uses of a Home Automation System or Smart Home?
A client told us "I want to be able to flush my toilet with my Home Automation System". We laughed for a while, and then said ok, that is do-able! It was a joke, and a funny one, but it was possible. Smart Homes have so much opportunity to remake the environment that we live in! Just imagine in 20-30 years, I'd say that most homes will be Automated. The most common form of Home Control is in 4 different areas, and this is all accessible via a home screen on your computer, TV, tablet, smart phone, etc. Navigation is easy. As home tech. guys, we quickly become great friends with many of our clients, because we are so involved in helping design a home system around they're specific lifestyle & needs. Learn more about us on the About Us page of our website, and/or just wait to shake our hand in person and ask about us.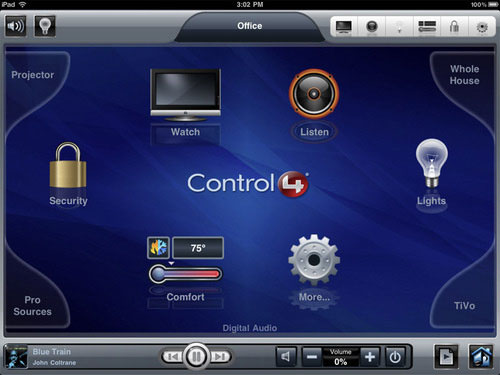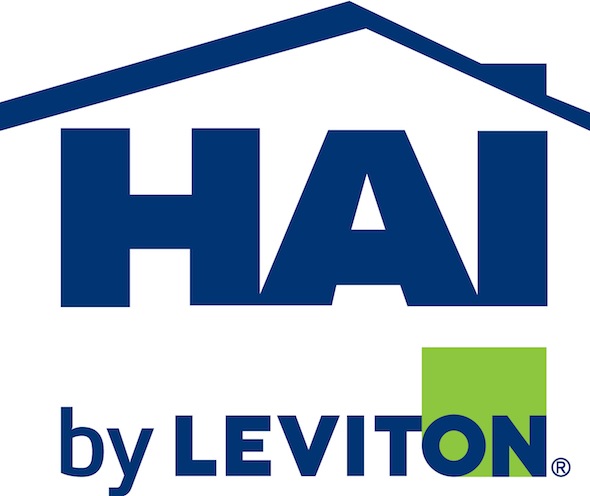 Select the link below for a quick look at controlling your Home Automation System with your Tablet
HAI Home Automation Snap-Link IPAD Control App
Security Systems & Access Control:
The most critical for some, securing your residence, your largest investment is supreme. Security is even more popular today than it was last year. Home Security that works well when integrated with your Home Automation System is what you need. Advancements in selecting a high quality DVR and video system is important. Going with the cheapest products most times will not give you the resolution to see what you need to see in case something happens. Choose a high quality camera to actually get the desired result if you ever have an issue with theft or vandalism at your home. One big argument is why have the system if you cannot clearly see whats on the other end? You can view your systems from you tablet, IPAD, or Smart Phone with any wireless connection, from anywhere. We'll show you more.
Control your door locks, and more via your system too.
Lighting:
Lighting systems are inter-related with security, energy management and can add elegance to your residence with different scenes. For security purposes, we recommend a lighting system that is programmed to turn on lights inside your home once you press the garage door opener as you drive up to your residence. Lighting affects energy management as well. We can program lighting to dim as you like, this is typical in the evening as less light is needed before bedtime. Every light in the home can be on a timer for any type of function. Scenes are important to many folks, helping to display elegance, art pieces, and landscape lighting. Lighting can go far in displaying beauty in a home, while saving on energy costs. Some people love the idea of lighting control, and others wish they had it when they see how cool that it is.
HVAC:
This is plain and simple. Monitor, control, and adjust your HVAC use. Set your temps. per your season, and lock them in, or give some flexibility to the rest of your family and monitor it as you wish. All available via a wireless network and your tablet, laptop, or smart phone. Set away settings or adjust as necessary when on-the-go.
Audio/Video:
This is where Home Automation gets really cool, and you have so many options with Audio Video and Home Theater. Lets start with your house music. You can ask your system technician to program in whatever you want. How about – play Jazz tunes via your in ceiling whole house audio system at a specific volume starting a 5:15pm when you walk in your front door. Turn it off automatically via setting control, or manually when you have heard enough.
You can also control multiple zones of music with different sources playing at the same time with the right AV equipment design and multi-zone receiver. You may also need amplifiers, or speakers selectors, and of course we'll have speakers installed the right places. We recommend a Nuvo Whole House Audio System to manage this process for you. Have pandora playing in the kitchen, your favorite oldies tunes on the patio by the pool, and Justin Bieber (oh no!) playing upstairs for your kids. We can set the zone to shut down if someone (daughter?) manually turns the (Justin Bieber?) volume too high, so that your whole system doesn't malfunction, and speakers do not blow.
The Home Theater Room offers even more customization and excitement. Lets face it, this room is THE BIG DEAL for most. This is a really neat room to work in some Smart Home features. Lighting can be important for folks with custom movie rooms. So, we can design lighting control features that will dim the lights as the movie turns on, at the control of button. I imagine verbal commands will become a norm in the near term. Additionally, we can customize your Theater Room to automatically roll down the projector screen, automated window shades, turn on the projector, and all components at the same time with a magic wand (remote control). Then, everything is perfect for introduction to your movie, or the start of a big game! Everything will be synced to the second and in total harmony.
Brands:
HAI / Leviton – Partnered to become one company in 2013

HAI was first designed for commercial applications, but quickly moved into the residential side of things. Learn more about the company below. We are an authorized HAI system design firm, and dealer.
Home Automation Inc. Corporate History
RTI

RTI makes great controllers. They are an up and coming control company. Visit they're website for more info. We are a certified dealer.
Control 4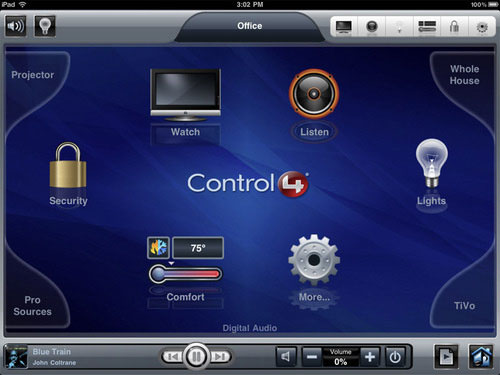 Control 4 has been a leader for a long time in the Home Automation and Smart Home Systems Industry.
-YOUR HOME AUTOMATION TEAM