Spatial Options
In your home, you should feel good not only about the look, but also the feel and sound that your home electronics and technology give to you and your family. We work with you to create solutions for your home entertainment by exploring the options in sound, video technology, and automation. Start big or small, and we will walk you through the design and installation process. Whether the space be a new construction, remodel, or retrofit system, we have the tools of the trade and the expertise to create an amazing space that will give you that exciting feeling. Learn about how you could turn different parts of your home into amazing home entertainment spaces.
Whole House Integration    Den    Home Theater/Media Room    Outside Living    Game Room    HiFi Music Space

Whole House Integration
We create new lifestyles. We bring you to a place where you do away with physically DOING everything! Set your system on morning, day or night preferences to make sure it takes the actions that you need it to. Whether that be thermostat control, lighting, gates, sprinklers, shades, security cameras, audio/video and more, control your entire home with your smart device in hand. Have questions? I'm sure you do. Just ask.
How We Can Design It
 Audio Visual
 Security Systems
 Home Networking
 Lighting Systems
 Thermostat
 Energy Management
Shades
Sprinklers
Pool
more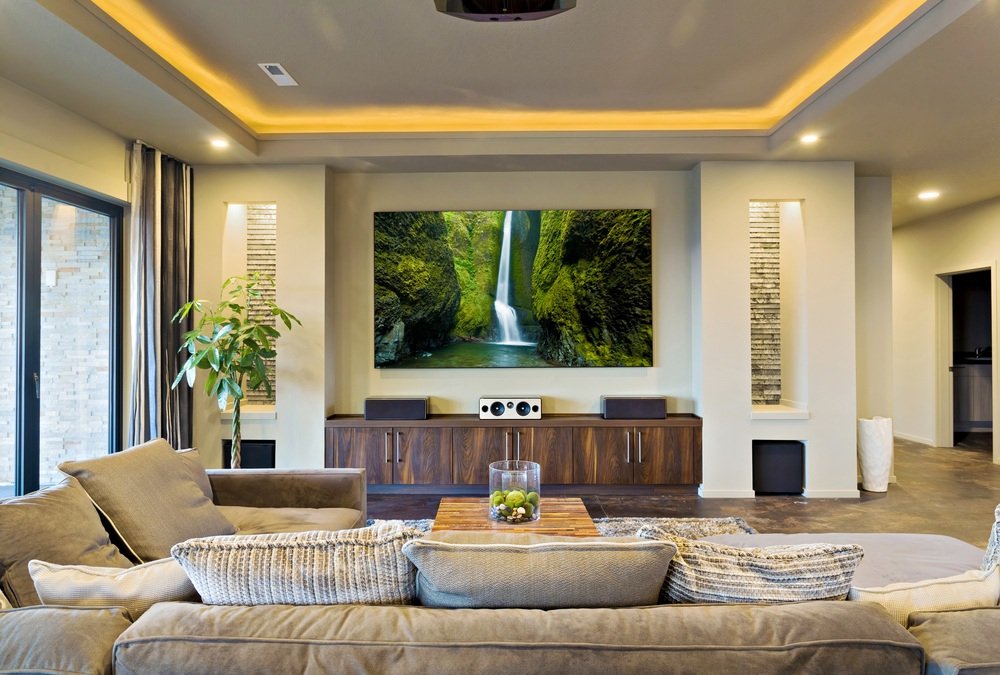 Den
The Den is traditionally a place where the entire family can get together and spend time together, take a load off, or enjoy home electronics. We will transform your Den into a place that everyone in the family wants to spend time. Whether it be integrating gaming consoles, blu ray player, surround sound, shades, and more, we have the ability to come in and give you our best ideas and systems particular to your space.The best part about it, is that we will hide all of your "ugly electronics" far away from view, into a closet or cabinet, while using only one remote control, and infrared technology to communicate with the entire hidden system.
How We Can Design It
Audio Visual
Surround Sound Speakers
High Tech TV's
Gaming Consoles
Blu Ray
Streaming
Shades
No Sign of Electronics
One Remote Control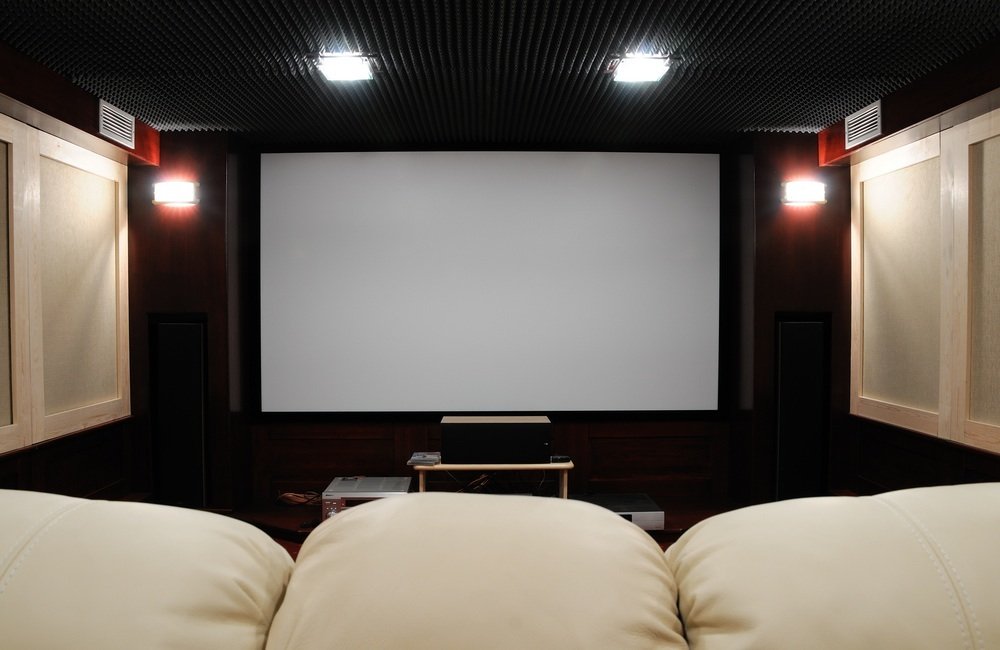 Home Theater/Media Room
Cinematic experiences are not only for the cinema. In fact, you'll find higher quality sound, better picture, and more comfort in your own home theater room, when designed and installed properly. Lights, camera, action, high quality leather seating, and much more. Choose a full blown home theater room with the complete construction, lighting, seating, risers, etc., or just the electronic systems. We can lead you.
How We Can Design It
TV or Projector & Screen (3D/4k options)
HiFi Audio (In Wall or In Room)
Subwoofers
Amp & Processor
Seating
Cabinetry/Furnishings
Smart Remote Control
more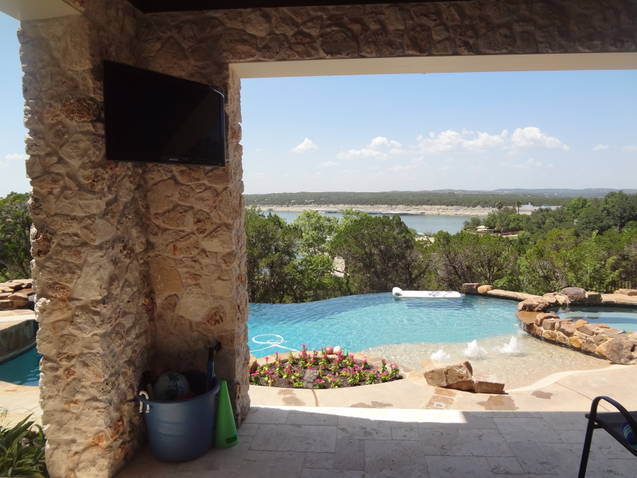 Outside Living
Maximize your pleasure in "The Wild Outdoors" aka your backyard. We'll modernize it to match your pool, hot tub, and lush landscape. This space should be a haven to unwind and entertain guests, or just relax and let off some steam. Choose from in ground speakers, rock speakers, mounted audio systems, whole yard maximized audio designs, outdoor TV or projection systems, outdoor lighting and much more.
How We Can Design It
Full Backyard Audio System
Many Speaker Options
Security Cameras
Video Technology
Lighting Systems
Smart Control
more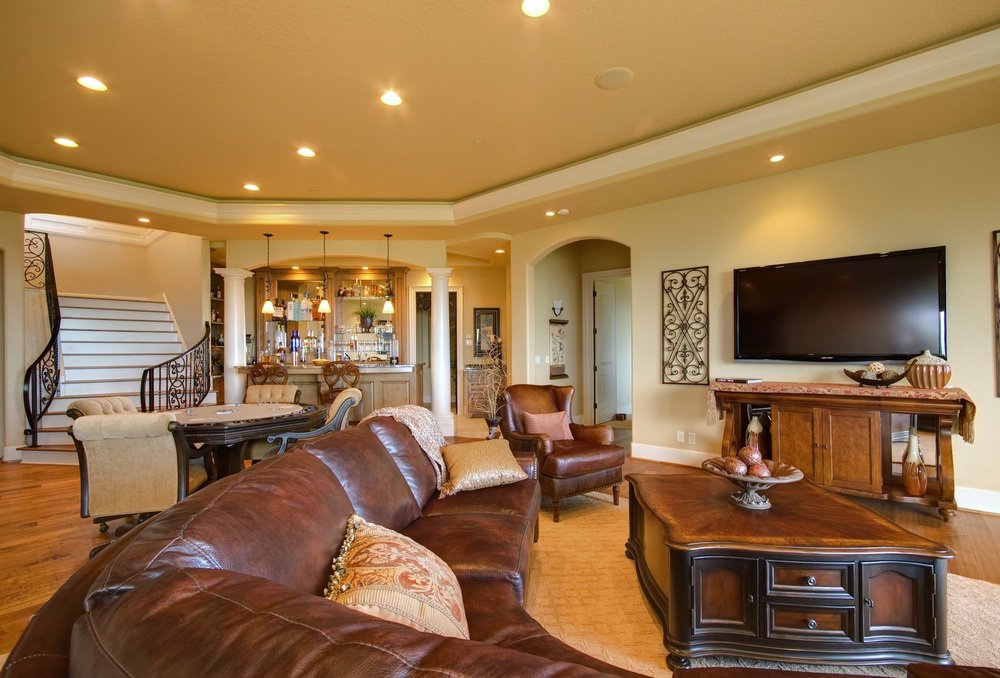 Game Room
Your game room is a fun place to line the wall with multiple TV's and sound to the maximum. While playing poker, having a few cocktails, and watching TV with your buddies, why not watch more than one game at the same time? We're seeing a large trend in video distribution popularity. Watch multiple games at the same time, and do it in class. We can hide all of the electronics underneath your custom built bar cabinet space, or in a closet.
How We Can Design It
Multiple Video Sources
Smart Home Technology
Sound Design
One Remote Control
3D or 4K Video Resolution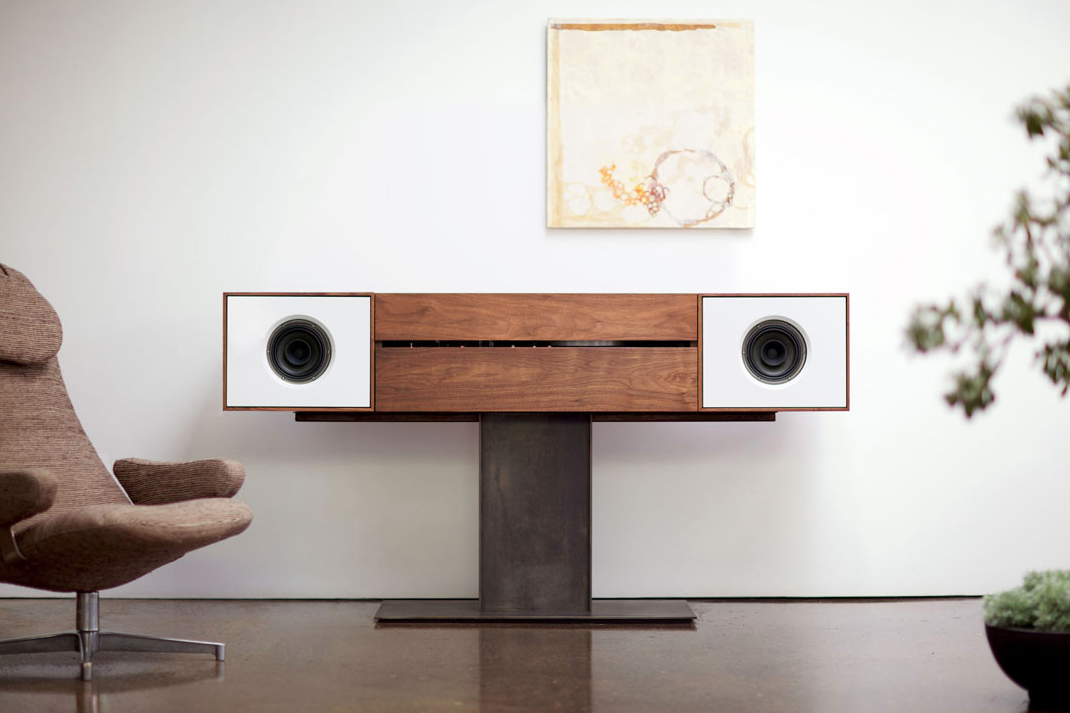 HiFi Music Space
If you are one of those people with a sophisticated appreciation for High Fidelity Sound, then you know what a 2 channel music system is for. It's for you! Become entranced in some of our HiFi Audio Speakers built by many of the best speaker manufacturers around. Built for custom sound, for the discriminating individual, or just someone who wants high quality sound and a dedicated room to unwind and listen to their music at peak levels.
How We Can Design It
HiFi Audio Systems
Acoustical Treatment
Lighting Systems
Dedicated Media